Discover our leading cloud data security services
At Agilyx, we understand that security is paramount. With this in mind, we make sure every customer gets a secure, reliable and industry-certified cloud data security service. As a trusted ERP service provider, we empower organisations to be lean and agile with their software, by backing them up with strong information security standards. Our experienced team is committed to ensuring our customers get the right level of security to protect their confidentiality, integrity and availability of information, across their entire organisation.
Get the security and assurance you need, with a personal approach
Our success is in our ability to provide assurance that the information entrusted by our customers is – and will remain – secure. With a personal, collaborative approach, we work with you to explore possible risks and challenges, working out smart mitigation plans to limit potential business exposures.
Proven, leading cloud credentials: ISO27001
As a cloud-first company, we know that data security, compliance and the management of your ERP cloud deployment matters most to you. Agilyx is an ISO27001 accredited organisation, the highest global standard available for information security management systems today. That means you can rely on our services to meet and exceed security standards for cloud data management.
Our comprehensive information security management system gives our customers the freedom to grow, innovate and broaden their operations, knowing that their information assets are managed securely with the Agilyx team.
Committed to quality management
Locally, Agilyx UK is an ISO9001 certified organisation. All our business processes are designed to deliver top quality products and services to our customers and partners. These processes are an integral part of our Quality Management System; process compliance and deliverables are audited on a regular basis both internally and externally.
Agilyx Group is committed to ensuring the continuity of its business and compliance with all applicable legislative and contractual requirements, policy pronouncements and internal controls to protect its information in the conduct of its business. To achieve these goals, Agilyx Group has established and is continually maintaining and improving its Information Security Management System (ISMS) in compliance with accepted international standards in information security.
Learn more
Quality policy
We have established this quality policy to be consistent with the purpose and context of our organisation. It provides a framework for the setting and review of objectives to support our commitment to satisfy customer, regulatory and legislative requirements, as well as our commitment to continually improve our management system.
Customer focus: As an organisation we have made a commitment to understand our current and future customers' needs; meet their requirements and strive to exceed their expectations.
Leadership: Our Senior Management Team has committed to creating and maintaining a working environment in which people become fully involved in achieving our objectives.
Engagement of people: As an organisation we recognise that people are the essence of any good business and that their full involvement enables their abilities to be used for our benefit.
Process approach: As an organisation we understand that a desired result is achieved more efficiently when activities and related resources are managed as a process or series of interconnected processes.
Improvement: We are committed to achieving continual improvement across all aspects of our quality management system; it is one of our main annual objectives.
Evidence-based decision making: As an organisation we have committed to only make decisions relating to our QMS following an analysis of relevant data and information.
Relationship management: Agilyx UK recognises that an organisation and the relationship it has with its external providers are interdependent and a mutually beneficial relationship enhances the ability of both to create value.
Our policy is also to meet the requirements of other interested parties and in meeting our social, environmental, charitable, regulatory and legislative responsibilities.
Solutions designed with GDPR compliance in mind
The most important change in data privacy regulation in 20 years, GDPR is a new set of laws that significantly affects data privacy practices throughout the European Union (EU). Under the GDPR, EU residents can expect greater data protection, privacy and control. Individuals now have the right to access their personal data, correct errors, object to or limit processing, erase and request an export of their data from companies. Companies, on the other hand, will have increased responsibilities with regard to data protection and privacy.
Dedicated to ensuring you are GDPR-compliant, Agilyx Group can help plan your compliance needs and identify technology transformation opportunities to stay ahead of the game.
Learn more
Agilyx's certified ISMS assures our customers that their data is secure throughout its lifecycle, and information security is integrated with all services provided to them from the different Agilyx Business Units (BU), such as:
Information Security
Get comprehensive server provisioning maintenance and decommissioning. We deliver secure data at rest and data in transit, securing network perimeters, data backup and restore, data retention and disposal. In addition, our cloud hosting infrastructure is ISO/IEC 27001 certified.
Customer Services
Our team follows a set of internal processes and procedures to provide support that exceeds agreed upon SLA and contractual requirements. You get the power to monitor and limit access to different secure development and support tools, ensuring complete confidentiality of contacts and environment details.
Operations
With a well-established recruitment process, we ensure consistent hiring standards, bringing on board the right experts, with required screening and back-ground checks. We also ensure secure record keeping and maintain strict access protocols for all confidential customer information.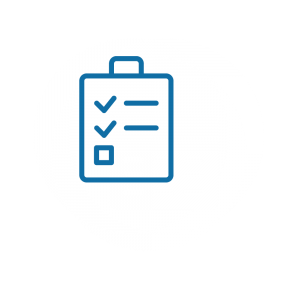 Professional Services
We follow clear mandated security policies and processes. Across our implementation and project management, we ensure appropriate security considerations and measures for all required information.
Let our experts find the right solution for you